Quit Coal Blog
Authored by Gary Cook, Greenpeace International
This week, after hundreds of thousands of Apple customers and Greenpeace supporters asked the company to use clean energy instead of dirty coal, it announced a significant investment in local renewable energy to power its data center in North Carolina, US.
0 comments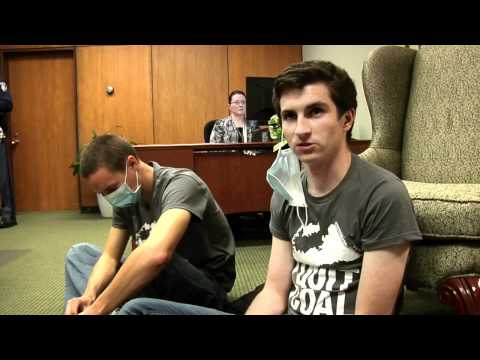 Last Thursday, as part of 100 Actions for 100% Clean Energy, seven Michigan State University students held a sit-in at their president's office demanding MSU shut down its coal plant and transition to 100% clean energy.
0 comments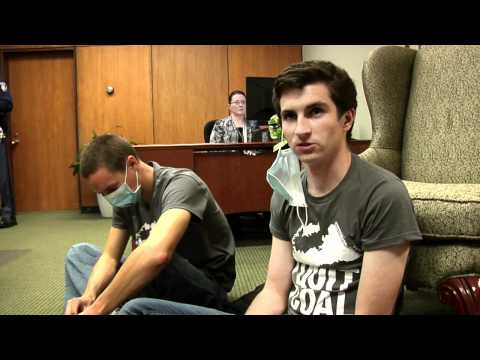 ​**UPDATE**​ Monday October 24, 2011 - Check out this cool video of the action.
The three students have all been released. More updates on the administration's response soon to come.
**UPDATE**​
Three students arrested at Michigan State University Sit-in.
0 comments
On Friday, the House of Representatives pushed through HR 2273, legislation which continues the same non-existent regulation of toxic coal ash and yet again undermines the EPA's ability to protect our public health.
0 comments
Congress is voting on a bill this Friday that would leave our water sources completely unprotected. Our streams, lakes and rivers are being polluted on a massive scale by toxic coal ash leaking from unregulated, poorly constructed ash ponds.
0 comments
Here is a collection of recent news articles related to coal and clean energy:
Ultra pro-business State Journal declares in editorial that it's time for W.Va. to 'look beyond coal'
0 comments
For the current Speaker of the House, John Boehner (R-OH), American democracy is simpler than representing the people who vote for him. Instead of fighting for jobs and health in his district, Boehner will just spend money to polish his image in 2012. He has made a decision to collect vast sums of money from industry polluters outside his district who couldn't care less about the 8th district of Ohio.
0 comments
Guest post by Lester R. Brown
It is one thing for Michael Brune, head of the Sierra Club, to say coal has to go, but quite another when Michael Bloomberg says so. Few outside the environmental community know who Michael Brune is, but every business person knows Michael Bloomberg as one of the most successful business entrepreneurs of his generation.
0 comments
Today, Greenpeace delivered 50,000 petitions to the EPA in support of strong federal standards restricting mercury and hazardous air pollutants from coal plants. While industry and politician's have worked against life saving standards, today, we are sending a strong message to the EPA that our members want common sense safeguards on heavy metals, toxic gases, and other dangerous pollutants.

0 comments